I have seen cards like this for the last few months, and I finally decided to dip my toe in and give it a try. The sponged strip is a perfect backdrop for silhouette stamps. Luckily enough, Stampin' Up! has two sets that feature silhouette style images – World of Dreams (used here) and Serene Silhouettes. Since both of these stamp sets are on the retiring list, I wanted to make sure to share this card while they are still available.
The hardest part for these cards is coming up with the color combination for the sponged strip on the white panel. I cut several 2" x 6" strips of white cardstock so I could experiment. I then went online and referred to a color theory image to give me a leg up in my experimentation. I have shared the picture here of the color wheel page that I used.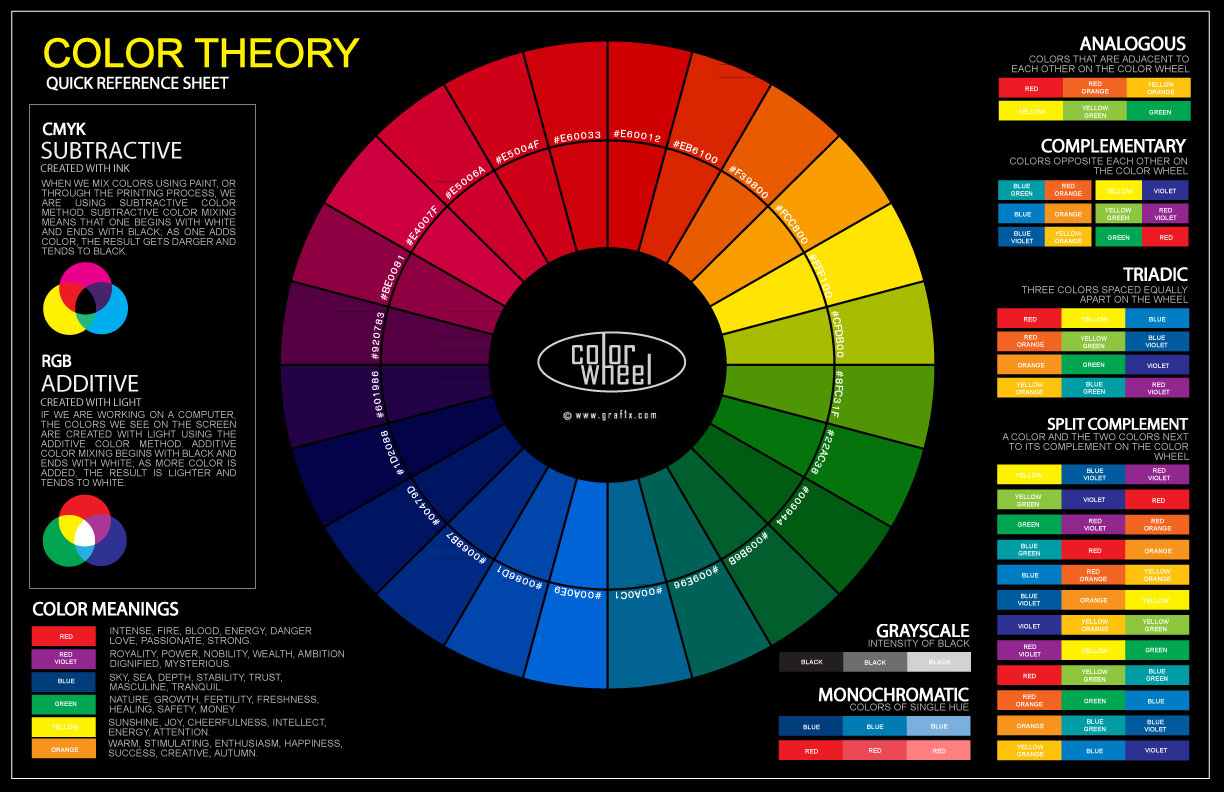 For this card I used a "triadic" color combination that I found on the right side of the Color Theory image. On the page it lists "Yellow Orange", "Blue Green" and "Red Violet". I then translated those colors into Stampin' Up! colors to get the following:
I then added black and white, and you get the card that I created here. I used some super-big Post-It's to mask off the edges for the sponging, lining the ends up using the lines in the Stampin' Up! grid paper so that I knew the sponged strip would be straight. I started sponging the two ends and did the middle section last. The really important thing is to work from light to dark so that you don't get dark colors from a sponge mixed onto a lighter ink pad. The inside of the card has a white panel as well since the card base is so dark. For that white panel, I sponged a horizontal strip near the bottom using the same ink colors. The stamp club gals created this card the other evening and they were intimidated at the beginning. Once the sponging was done, they said that it was surprisingly easy to do.
Product List